GUARANTEES
The Federated Nationwide Warranty is a 12-month/12,000 mile parts and labor warranty on specific service and repair work performed by participating repair facilities. It covers consumers when they are more than 25 miles from the original repair facility and they experience a repair failure. The consumer pays nothing for the warranty - they receive it for free on repairs they have performed. It is not a Vehicle Service Contract or Extended Warranty program.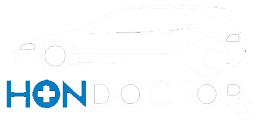 Engine & Transmission
, near
Kingsport, Tennessee
Jason is a WIZARD. I went without my car for 4 months, and I was so eerie about taking a built car to someone but I heard nothing but good things about him so I took a chance. He took my built k24/k20 Ek coupe and made her run better than ever. This car wouldn't even move under its own power when I brought it to him (I had it towed). But when I got it back, the smile on my face could say it all. I recommend Jason and HonDoctor for ALL your needs Honda/Acura. These guys know exactly what they are doing.
Dylan Broyles
, 11/08/2022