CODE OF ETHICS
To perform high quality repair service at a fair and just price.
To have a sense of personal obligation to each customer.
To recommend the services, repairs and maintenance to the car owners that are necessary to maintain the vehicle in safe working order.
To use only products which are safe and provide service that equals or exceeds that recommended by the vehicle's manufacturer.
To service and repair the vehicles in a timely manner and to keep the customer informed of any and all changes including completion times.
To give the best customer service possible and, in the case of any disputes, to provide a prompt and amicable resolution.
To ensure that my entire staff conducts themselves in a professional manner and in keeping with the high standards of the automotive industry.
To notify the customer if appointments or completion promises cannot be kept.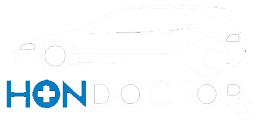 Engine & Transmission
, near
Kingsport, Tennessee
Jason is a WIZARD. I went without my car for 4 months, and I was so eerie about taking a built car to someone but I heard nothing but good things about him so I took a chance. He took my built k24/k20 Ek coupe and made her run better than ever. This car wouldn't even move under its own power when I brought it to him (I had it towed). But when I got it back, the smile on my face could say it all. I recommend Jason and HonDoctor for ALL your needs Honda/Acura. These guys know exactly what they are doing.
Dylan Broyles
, 11/08/2022