Bristol Auto Repair
Top Quality, Affordable Auto Repair Services Near Bristol - Call Today 423-631-1168
When drivers in Bristol need cost conscious auto repairs they call HonDoctor Auto Care. Since 2016, HonDoctor Auto Care has been delivering professional and competitively priced auto repairs to the Bristol area.
HonDoctor Auto Care provides top-quality auto repairs to keep foreign or domestic cars and trucks running at peak performance. Call HonDoctor Auto Care near Bristol at 423-631-1168 for fast, affordable auto repairs. Customer satisfaction is our goal!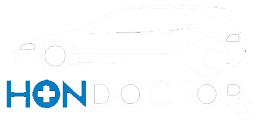 Jason was honest with me and helped me realize my battery was in need of a new car!
near Kingsport, TN